Hi my name is Heidi and I am a 7 week old female kitten.
                                                                    I have had my first set of vaccines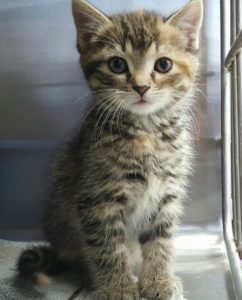 I am a little nervous when I meet new people but I do warm up to them very quickly.
       Since I am still so young I have not met any other cats or dogs yet, so I am not sure what I will think of them.
        Playing with hanging toys is my favourite past time.
      Adoption fee is $150.00
   If you are interested in Heidi or would like more information please give us a call at 705-424-8878 or email:       ivyveterinaryservices@gmail.com